Actress Mel Gorham is truly a work in progress.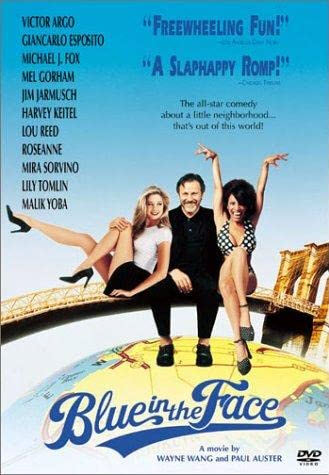 A well seasoned veteran actress of the stage and screen as well as on television. She was born in Miami Florida from a Cuban Catholic Mother and an American Jewish Father.
At the age of four she started playing classical piano, then went seriously into dance, then stepped on a stage in a play at the ripe age of 12. She knew then what her life would be – an actress, with comedy being her forte'.
After attending the University of Miami drama dept. for 4 years and earning herself a bachelor of fine arts degree in drama, she packed it up and left for NYC at 21. Only to find that 2 weeks later she would be On Broadway and endure a lifelong career loving what she does, making people laugh, yet, her dramatic side was and still is as powerful as her comedic one.
Mel has starred in many plays and musicals in New York (On Broadway and Off) therefore, the theater is her backbone.
She has earned her own TV sitcom on NBC entitled Union Square. She was given a five picture deal with Harvey Weinstein at Miramax and starred as well as co-starred in Smoke, Blue in the Face, Curdled, Wishful Thinking & Copland. She has also worked with Directors Brian Depalma, Penny Marshall, Spike Lee, Wayne Wang and Paul Auster including partnering up on NBC with her sitcom director James Burrows.
Her acting credits are strong and memorable going head to head Robert DeNiro, Robin Williams, Harvey Keitel, Sylvester Stallone, Ray Liota, Drew Barrymore, and many top notch Directors as well.
Mel has graced the Broadway stage in the revival of Gerome Ragni and James Rado "Hair", Marvin Hamlisch's "Smile", and Kenneth Tynan "Oh Calcutta". Most recently, she has played her greatest Hollywood role in a dark comedy film, The Rainbow Bridge Motel which can be viewed on Amazon.
Documentary Films…
Filmography
THEATER
"The Vagina Monologues" Role: "The Vagina Workshop Woman" The Guzman Theater. 2020
Member of Comedy Troupe "El Barrio" Co-Starring with Angel Salazar (5 years).
Broadway: "Oh! Calcutta", "Hair", and "Smile." 
Charge It Please, Off Broadway. Director Carlos Gorbea. Lead Role, 1991
37 Plays (Upon request).
FILMS
Unbillievable,  Role: Female Lead, Evie. 2023
Before Future Boy, TV Series, Scott Rubin

Role: Marilyn Rubinstein, 2019
The Black Hat Society Private Ladies Club Documentary
Role: Executive Producer & Founder of Club, 2019
The Rainbow Bridge Motel, Scott Rubin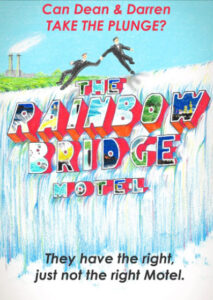 Role: Fran, 2018
The 13th Floor Documentary,
Role: Executive Producer & Narrator, 2017
"and who makes the clown laugh?", Jerry Hinkle
Role: Autobiography, 2016/2017
Susan Miller, Independent Film
Role: Susan Miller, 2010
American Cowslip, Mark David
Role: Kimberly, 2009
Mother's Day Massacre, Jeff Roenning
Lead Role: Mama, 2007
Delirious, Tom DiCillo
Role: Tish, 2006
The Trouble with Cali, Paul Sorvino
Role: Xiomara, 2006
Sueno, Renee Chabria
Role: Gloria, 2005
The Center of the World, Wayne Wang
Role: Roxanne, 2001
Lulu on the Bridge, Paul Auster
1998
Rita, PigBoy & Me, Independent Film
Lead Role, 1998
Cop Land, James Mangold
Role: Monica, 1997
Wishful Thinking, Adam Park
Role: Drew Barrymore's Physic, 1997
Curdled, Quentin Tarentino
Role: Elena, 1996
Blue in the Face, Wayne Wang and Paul Auster
Role: Violet, 1995
Smoke, Wayne Wang and Paul Auster
Role: Violet, 1995
The Perez Family, Mira Nair
Role: Cuban Mental Patient, 1995
Carlito's Way, Brian De Palma
Role: Pachanga's Girlfriend, 1993
Awakenings, Penny Marshall
Role: Nurse Sara, 1990
Do the Right Thing, Spike Lee
Role: Co-Star, 1987
Fatal Attraction, Adrian Lyne
Role: Dancer, 1987
NATIONAL TELEVISION
Arrested Development
Guest Starring Role with Jason Bateman, 2003
Union Square, Directed by James Burrow
Lead Role: Mel, 1997
A 1997 television sitcom that was created for Actress Mel Gorham for NBC.