Mel Gorham has been called a force to be reckoned with. She was born in Miami,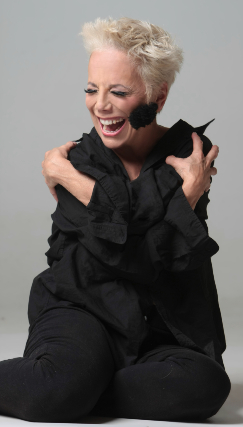 Florida as Marilyn Schnier to a Cuban born Catholic beauty and an American Jewish father born in New Jersey, a newspaper reporter/journalist/actor and mother a beautician. Mel grew up 'an only child' in a small middle class, but unique family… filled with great memories of fun, laughter and support. She started playing classical piano at 5, went strongly into dance, then after stepping on the grand stage by 13, was greatly bitten by "The Acting Bug."
Knowing exactly what she wanted to do with her life at such a young age, she attended the prestigious University of Miami Ring Theater for 4 years and earned herself a bachelor of fine arts degree in drama. Two weeks after graduation she moved to Manhattan at 21, focused, talented and driven, she landed herself right onto the New York City Broadway stage, and into a long successful acting career.
Today, considered a seasoned actress, she fearlessly acted toe to toe with some of Hollywood's powerhouse Actors & Directors on Film, T.V. and Broadway.
She has become a writer and published author.  Her first children's book: "The Perils of Isabella the Great Dane" is available on Amazon.com and Barnes & Noble and carries a 5 star rating.  She wrote her book in English and Spanish in order to reach as many children around the world as she possibly can.
Mel is a work in progress, never ceasing to amaze anyone who knows her. She has many strong talents: such as, painting on canvas and selling her work at gallery events, in 2015 founded a private club for women to share their inner most secrets with, loves interior designing, creating French gardens, un-regretfully marrying quite a few times~ never looking back, happily dancing & singing herself right through life & owning the title of a true funny girl.
Her latest film is: "The Rainbow Bridge Motel."  Her work in this film is nothing short of hysterical, yet, giving such a powerful deep performance. It can be seen and/or purchased on Prime Amazon.